The design of a new immersive show for the permanent exhibition at the Museum Pointe-à-Callière !
This project, led by TKNL, allows visitors to live an immersive experience at the heart of Montréal's history.
Screened on a scenic installation specially designed for the show, the final video tells the story of Montreal through the tales of six characters in a mix of filming, photographs, archival documents, 2D animations, 3D, and illustrations. Proud of their roots, the narrators immerse the audience in the footsteps and traditions of their ancestors, who helped forge the identity of our beautiful city.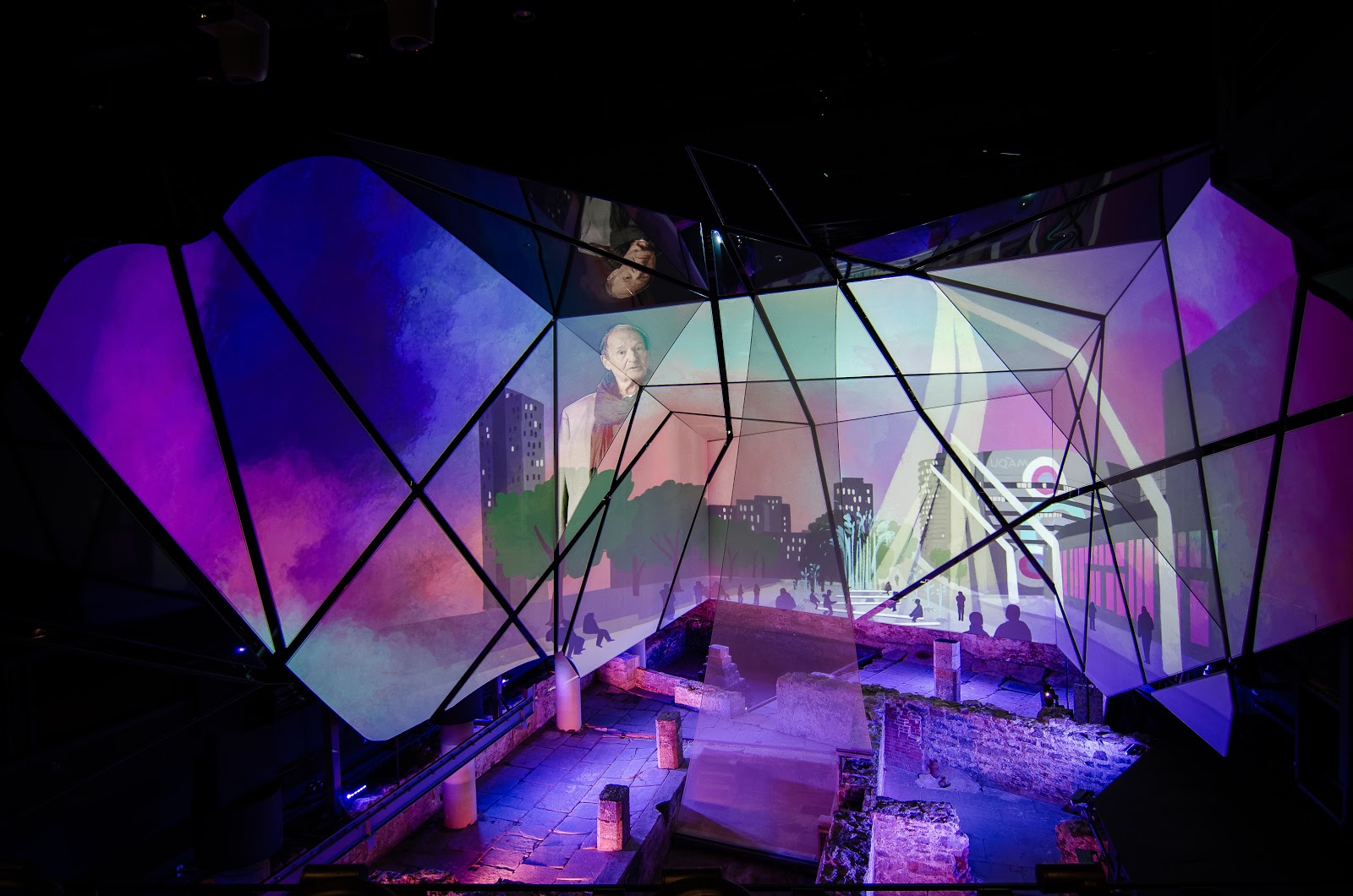 A technical, artistic and historical challenge
One of the main challenges of the project was to find an artistic direction that could unify the different medias, ensure a long-term success, while pushing the technical boundaries of today.
Eltoro Studio is recognized for its work on several historical projects in the last years (On passe à l'histoire, MTL, Kebec...). This time, far from a series of 26 episodes, the task was to highlight a maximum of historical, economic, political and human informations, in 17 minutes of show. In addition, given the diversity of clientele at the Pointe-à-Callière Museum, the visual impact had to reach all age groups, Montréalers like foreign visitors.
Without altering the authenticity of the archives used, the team of creators had an extraordinary opportunity to tell the history of the city in a grandiose and immersive way, thanks to Alexis Laurence's staging and architectural creation. This modern and structured canvas designed by Lex Studio is made of more than forty fragmented segments covering nearly 390 square meters. The 33,177,600 pixels on all screens, the 22 projectors as well as the integrated LED strip system, have become a real playground for creation.
The production is presented in an even more ideal place: a room overlooking archaeological remains, real witnesses of the history of the city.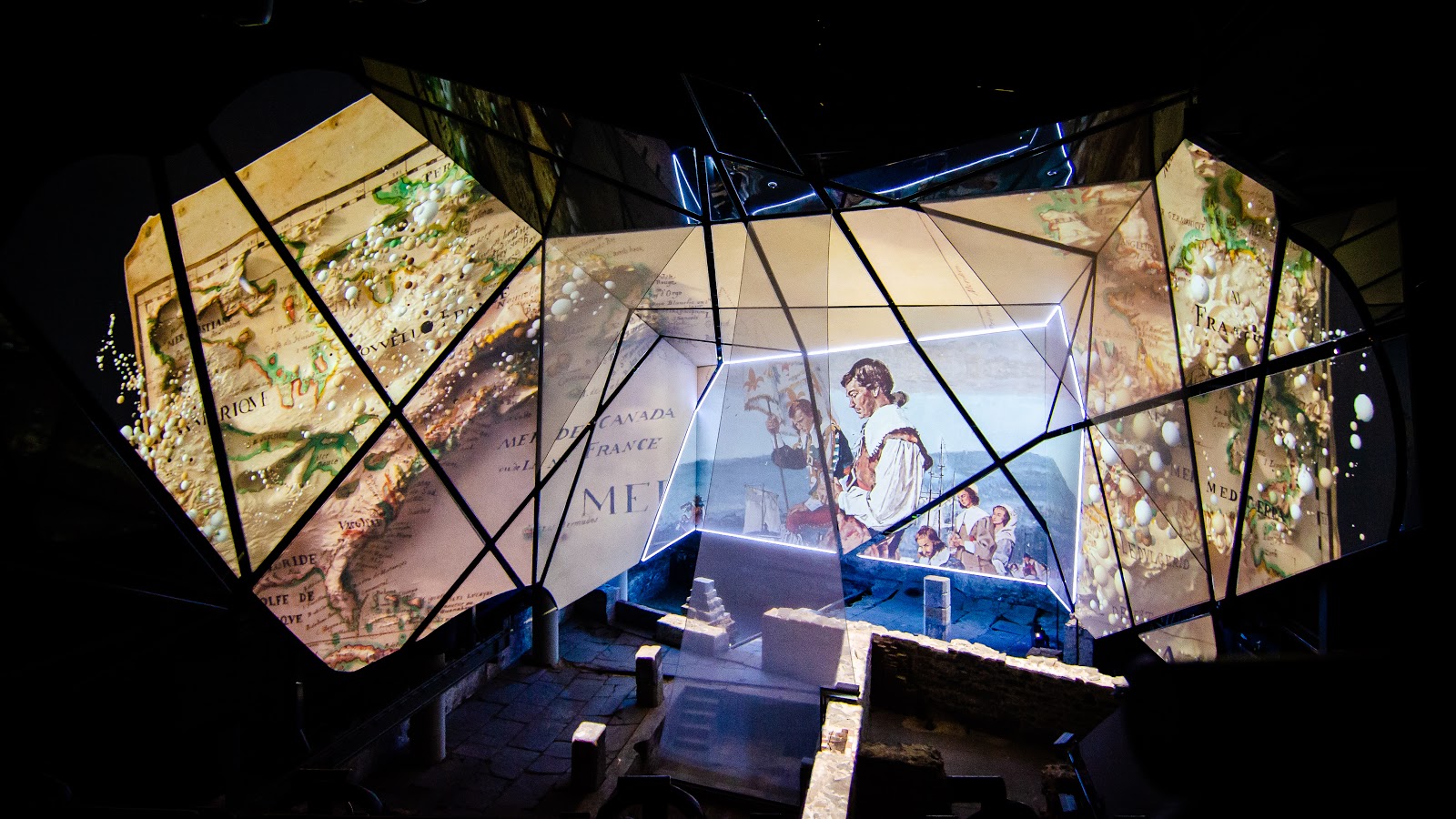 Come and experience the result at the Pointe-à-Callière Museum, now !